Well, after nearly five years or planning, selection and craftsmanship, this modern masterpiece is in the hands of the engraver. First conceived as a tribute to two American heros, Fredrick Schwatka and William Henry Gilder, this rifle finally gets to see the light of day.
Fredrick Schwatka, an Army Officer (West Point) and physician, led the remarkable expedition that sought to find the lost Franklin Expedition. They took with them two factory Sharps Rifles. The Geographical Society in 1880, noted that his expedition had made "the longest sledge journey ever made both in regard to time and distance" of eleven months and four days and 2,709 miles (4,360 km) and that it was the first Arctic expedition on which the whites relied entirely on the same diet as the Inuit. Needless to say they took two Sharps rifles with them. Later Schwatka was asked to explore the Yukon River. His group built rafts and floated down to the Bering Sea, naming many geographic features along the way. At more than 1,300 miles (2,092 km), it was the longest raft journey that had ever been made. Beginning in 1896, Schwatka led two private expeditions to Alaska and three to northeastern Mexico and published descriptions of the social customs and the flora and fauna of these regions. Needless to say, these guy never set foot in Australia or had a girl friend that couldn't remember their names...they were real life American legends.
The project took some convincing, the Gemmer variant, when properly executed was/is the most difficult variant of '74 Sharps to produce. This rifle was produced in the factory under the guidence of the man who first brought the Gemmer back to life decades ago. Alot of time was spent with drawings and design work before a hand was laid on steel. Once the project got going, great license was given to produce the best that could be had. XXX Presentation wood, solid silver fittings, heavily modified metal work was ordered up. All the 2nd gen original run Gemmer parts were sorted through and used where possible, "one-ups" created as needed. One can imagine that it wasn't "just another day" at the factory. The rifle, in .50 caliber, will now see extensive full coverage engraving depicting the actic exploration of Schwatka and then its final fit, wood and metal finish time. When completed, it should join a long list of extraordinary American classic Sharps rifles.
Its been a long wonderful ride! Enjoy these shots..
Having fun with the receiver design...
Here we go...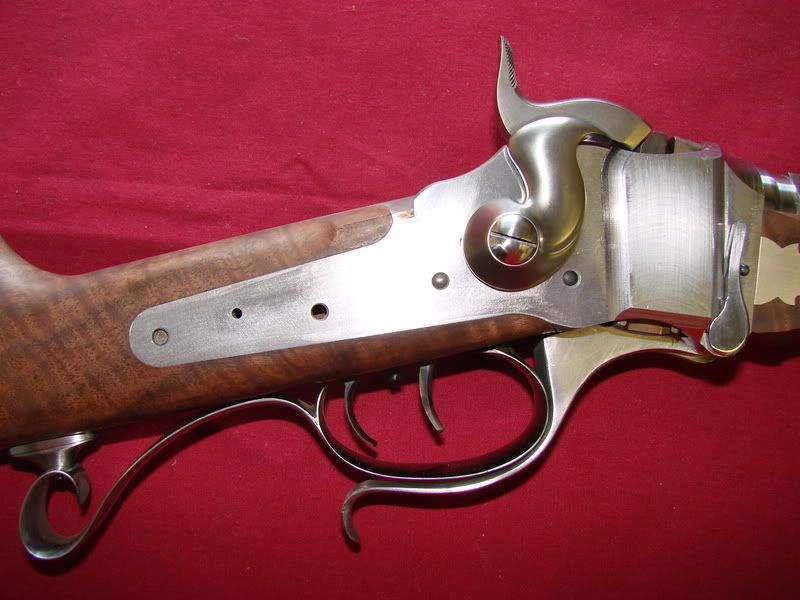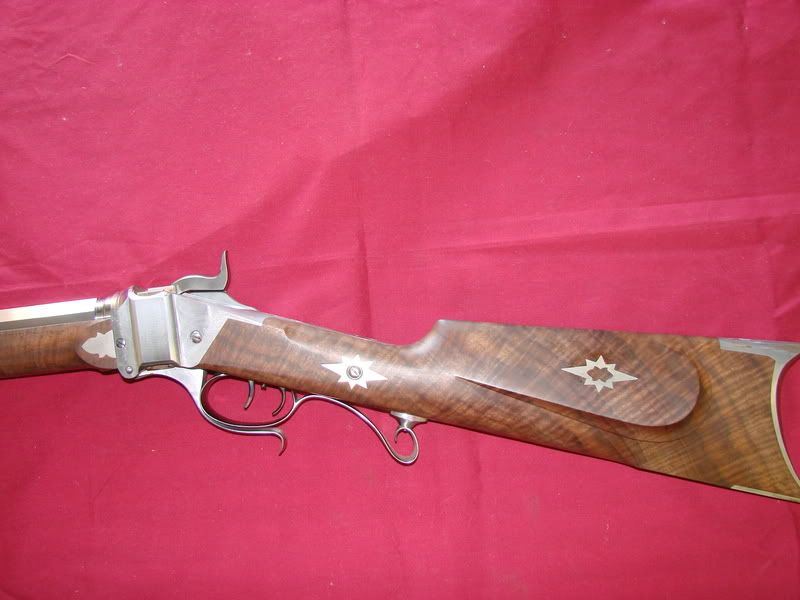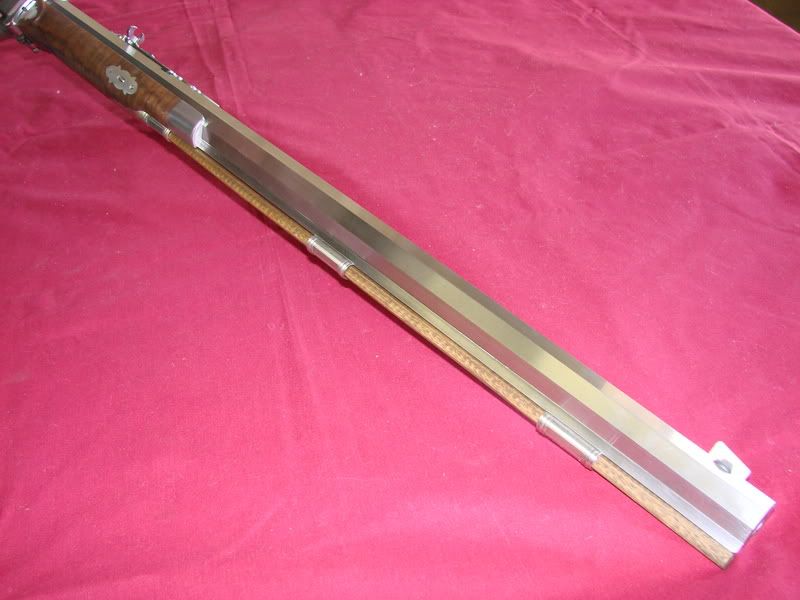 More to come...